(Collegato a Truman TV International: https://www.radiotruman.tv/canali/truman-tv-international.html
Rubrica di Informazione ed Intrattenimento del Direttore Responsabile Maurizio Seby Bartolini)


In un articolo precedente dove abbiamo già parlato di questo (https://radiotrumantv.com/truman-journal/item/408-gli-over-50-e-l-obbligo-vaccinale.html) in collaborazione con lo Studio dell'Avv. Fusillo e dell'Associazione www.difendersiora.it, abbiamo dato delle indicazioni…
Ma adesso che stanno arrivando le prime comunicazioni in merito alle multe per gli Over 50 c'è un'ulteriore aggiornamento e tutta una serie di documentazioni nonché uno schema di risposta da usare in tal senso.
Nel cercare sempre di essere aggiornati e di tenere testa a questa forma di "vessazione governativa" possiamo già usare questo nuovo documento e anche se c'era già una lettera da mandare al Ministero della Salute e all'Agenzia delle Entrate e Riscossione, questa lettera è stata un po' modificata inserendoci intanto i riferimenti esatti dei due Enti ai quali va mandata la lettera, infatti ci sono le PEC e gli indirizzi vari per cui è più facile da utilizzare, e poi c'è una email del Responsabile del procedimento di accertamento dell'obbligo vaccinale, quindi il contenuto della lettera è più preciso, più completo…
Tra le altre cose è stato inserito in questa lettera (che è lunghissima, sono circa 18 pagine) tutto l'elenco degli effetti avversi che sono stati pubblicati in seguito all'ordine della Corte Distrettuale del Texas alla Food And Drug Administration americana di pubblicare la documentazione concernente le famose punture, e sappiamo che la maggiore delle case farmaceutiche che produce questi sieri ha dovuto tirare fuori tutto l'elenco degli effetti avversi…
Tutto questo è veramente impressionante, sono malattie anche molto gravi…
Quello che con questa lettera verrà fatto non è altro che chiedere al Ministero di spiegare il motivo dell'obbligo di questi trattamenti quando invece ci sono tutta una serie di effetti avversi che sono stati documentati.
Devono anche spiegare come si può conciliare questo con la previsione delle sentenze della Corte Costituzionale italiana che i Trattamenti Sanitari Obbligatori sono possibili soltanto se gli effetti avversi sono normali e tollerabili…
Devono spiegare anche come può essere normale e tollerabile che alcune (molte) persone sono morte in seguito a questi trattamenti…
Altra cosa che devono sapere loro ma anche tutti, è che tutta questa procedura, che hanno messo in atto, è una procedura ovviamente illegale e criminale perché qui ci sono dei reati che vengono commessi… e viene preannunciato a loro tutti, a partire dal Ministro della Salute, che si prenderanno una denuncia…
Questa sarà una denuncia molto semplice: per tentata estorsione e violenza privata; perché quello che sta accadendo da parte del Governo non è altro che cercare, nel caso più blando con la multa e nel caso più grave con il rischio di perdere il lavoro (come quello dei sanitari), di estorcere ad una grande platea di cittadini il consenso non voluto a sottoporsi a questo trattamento sanitario che invece deve essere scelto liberamente da ciascuno di noi in accordo con il proprio medico sulla base di una valutazione individuale non di una valutazione di gregge.
Quindi, il Vademecum e tutto quello che serve è qui – aggiornato e migliorato - (https://www.difendersiora.it/vademecum50) - Di seguito, pur trovando tutto il necessario sul sito, il modello di lettera di risposta.
Pur essendoci alcuni avvocati che dicono di non rispondere quando arriva la comunicazione dall'Agenzia delle Entrate diciamo che: 1) per coloro che non vogliono prendersi l'impegno di andare alla posta o inviarla per PEC, non è necessario rispondere, si può tranquillamente ignorare, non è obbligatorio…
2) ovviamente suggeriamo di farlo, cioè di mandare la lettera di risposta, perché con questa lettera predisposta intanto non viene data nessuna informazione né al Ministero della Salute né all'Agenzia delle Entrate ma semplicemente viene fatta valere tutta una serie di eccezioni, rispetto all'obbligo di puntura, che un domani potranno essere anche la base di un ricorso al Giudice di Pace. Il consiglio che viene dato è quello di non utilizzare direttamente il portale dell'Agenzia delle Entrate ma inviare una PEC o una Raccomandata (quindi sono più PEC e più Raccomandate) perché c'è come destinatario il Ministero della Salute, l'Agenzia delle Entrate e Riscossione, (se facciamo le raccomandate saranno due Racc. separate) e poi c'è l'email che è stata indicata della responsabile del procedimento sanzionatorio che gli si manderà semplicemente un messaggio di posta elettronica ordinaria. Chi utilizza la PEC dovrà mettere nella PEC due destinatari, il Ministero della Salute e l'Agenzia delle Entrate e Riscossioni.
Facciamo notare che il ricorso al Giudice di Pace non va fatto adesso, è presto, se leggete la comunicazione che arriva dal Ministero c'è scritto "comunicazione di avvio del procedimento", quindi non siamo alla conclusione, alla sanzione dei 100 euro, quella arriverà fra qualche mese… …ad un certo punto potrebbe arrivare un avviso di addebito, dove per altro ci sarà scritto chiaramente che entro 30 giorni dovrà essere impugnato dal Giudice di Pace, ma a quell'epoca ci sarà pronto già uno schema di ricorso, adesso è prematuro, ci sarà tutto il tempo per agire contro questa indegna procedura di oppressione contro i cittadini italiani di limitazioni delle libertà.
Ecco la lettera da spedire o inviare: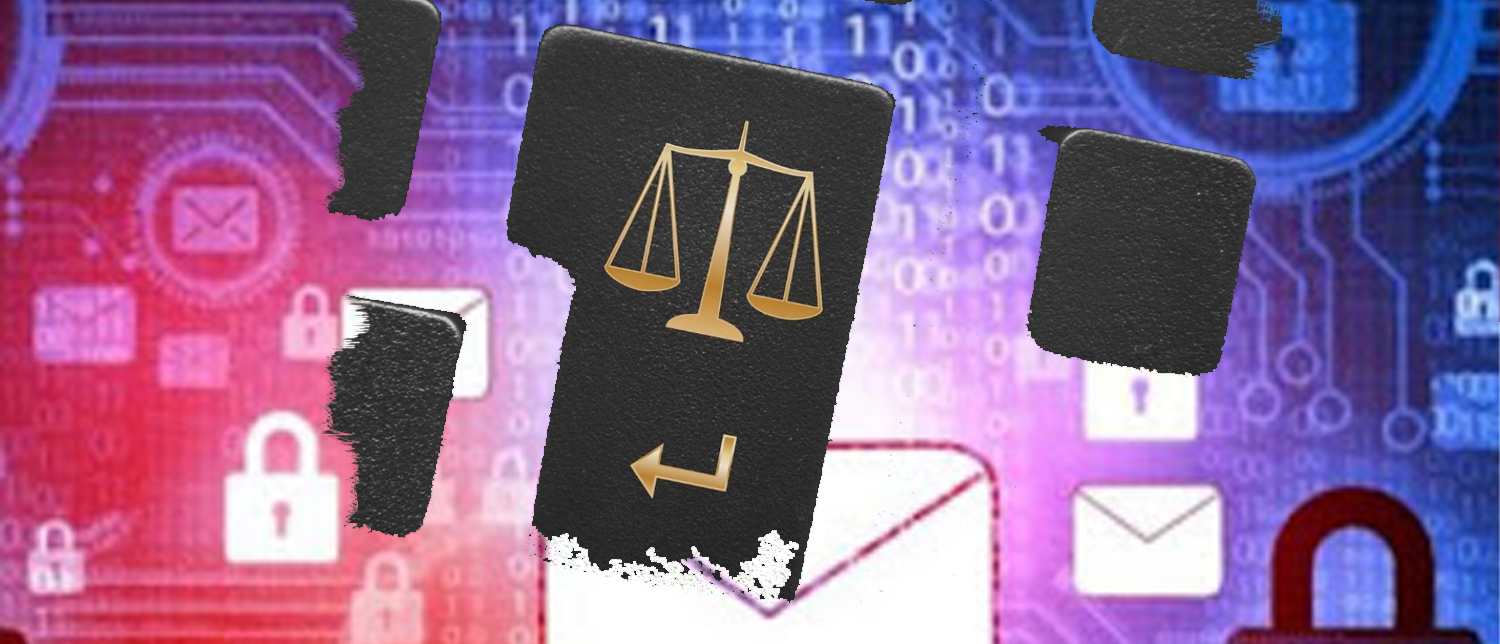 Luogo, data
Spettabile
Agenzia delle Entrate Riscossione
Via Giuseppe Grezar n. 14
00142 Roma
Pec Questo indirizzo email è protetto dagli spambots. È necessario abilitare JavaScript per vederlo.
[N.B. inviare a mezzo pec o raccomandata A/R entro dieci giorni dalla ricezione della comunicazione da parte dell'Agenzia delle Entrate]
Spettabile
Ministero della Salute
Dir. Gen. Digitalizzazione del sistema informatico sanitario e della statistica
Via Giorgio Ribotta n. 5
00144 Roma
Pec Questo indirizzo email è protetto dagli spambots. È necessario abilitare JavaScript per vederlo.
[N.B. inviare a mezzo pec o raccomandata A/R entro dieci giorni dalla ricezione della comunicazione da parte dell'Agenzia delle Entrate]
Al responsabile del procedimento sanzionatorio
Dr.ssa Serena Battilomo
Questo indirizzo email è protetto dagli spambots. È necessario abilitare JavaScript per vederlo.
Egregi Signori,
io sottoscritto/a
nato/a a
il
codice fiscale
riscontro la Vostra comunicazione in merito al mio presunto inadempimento all'obbligo di vaccinazione per la prevenzione dell'infezione da SARS Cov-2. In proposito faccio presente che le norme che prevedono l'obbligo predetto (artt. 4, 4 bis, 4 quater e 4 sexies del decreto-legge 44/2021) sono costituzionalmente illegittime per violazione degli artt. 1, 4, 13, 32, 35 e 36 cost. nonché illegali per contrasto con gli artt. 3, 15, 16 e 21 della Carta di Nizza e con il Regolamento UE 953/2021. Le pubbliche amministrazioni e i singoli funzionari ai sensi dell'art. 28 cost. rispondono dei danni cagionati dalla violazione delle norme dell'Unione Europea per cui invito e diffido codesta Amministrazione a voler disapplicare, come doveroso, le norme concernenti l'obbligo di vaccinazione per gli ultracinquantenni in quanto illegali. In difetto mi riservo di agire per ottenere il risarcimento dei danni subiti in conseguenza del Vostro comportamento illegale.
La Repubblica Italiana non può impormi un trattamento sanitario, oltretutto ancora in fase di sperimentazione atteso che in base alle determine AIFA numeri 154/2020, 1/2021, 18/2021, 49/2021 e 170/2021 i risultati della fase 3 di sperimentazione dei vaccini contro la malattia Covid-19 saranno resi pubblici a far data dal 2022 e sino al 2024, a seconda dei diversi vaccini. Non intendo prestarmi a partecipare ad una sperimentazione forzosa che è contraria alle norme del Codice di Norimberga, all'art. 7 Patto internazionale relativo ai diritti civili e politici concluso a New York il 16 dicembre 1966 (legge 25 ottobre 1977 n. 881), agli artt. 1.28 dell'allegato 1/1B e 2.9 dell'Allegato 1/2 del DM 15.07.1997, all'art. 3 del d.lgs. 24 giugno 2003 n. 211 e all'art. 28 del Reg. UE 536/2014. In particolare, è vietato costringere chicchessia a partecipare ad una sperimentazione clinica sotto la minaccia di condizionamenti finanziari, senza acquisire un consenso informato che garantisca la piena volontarietà della partecipazione alla sperimentazione e senza prevedere una adeguata copertura assicurativa per chi partecipi alla sperimentazione.
Faccio presente che l'imposizione del vaccino sotto la minaccia di una sanzione pecuniaria integra il reato di estorsione e terrò personalmente responsabili coloro che stanno tentando di estorcere in mio danno il consenso alla vaccinazione e segnatamente il Ministro della Salute, Signor Roberto Speranza, il direttore generale del Ministero della Salute Dr. Giuseppe Viggiano, il direttore dell'Agenzia delle Entrate Riscossione, Signor Ernesto Maria Ruffini, la responsabile del procedimento sanzionatorio Dr.ssa Serena Battilomo e il responsabile dell'invio della comunicazione minatoria che ho ricevuto ing. Francesco Milo. Mi riservo di denunciare tutti costoro laddove dovessero proseguire nelle attività estorsive in mio danno.
Inoltre, in base al rapporto annuale di farmacovigilanza pubblicato da AIFA i vaccini in questione hanno dato luogo ad un numero significativo di reazioni avverse anche gravi comprensive di numerosi decessi. Pertanto, la Repubblica Italiana non ha diritto a chiedermi l'inoculazione forzosa di un trattamento sanitario che potrebbe causare anche la mia morte o comunque gravi conseguenze fisiche.
L'obbligo vaccinale viola altresì la Convenzione Europea dei diritti dell'Uomo e segnatamente l'art. 2 (diritto alla vita) laddove mi impone di rischiare la morte o gravi conseguenze fisiche per l'attuazione di politiche sanitarie del governo che non condivido, l'art. 5 (diritto alla libertà personale) laddove intende coartare la mia volontà in relazione ad un trattamento sanitario che non desidero, l'art. 8 (diritto al rispetto della vita privata) laddove i destinatari della presente hanno abusivamente raccolto senza il mio consenso informazioni concernenti il mio stato vaccinale, l'art. 9 (libertà di coscienza e religiosa) laddove mi impone trattamenti sanitari testati o prodotti con cellule fetali abortive (c.d. immortalizzate) rispetto alle quali sollevo un'obiezione di coscienza religiosa poiché considero l'aborto un crimine ed un peccato alla luce delle mie convinzioni religiose cristiane), art. 14 e Protocollo 12 (divieto di discriminazione) poiché la mia scelta di non vaccinarmi è motivo di discriminazione da parte del governo e dele pubbliche autorità italiane.
Le norme in materia di vaccinazione obbligatoria sono incostituzionali laddove non prevedano l'indennizzo in favore dei soggetti danneggiati (si vada da ultimo Corte cost. 23 giugno 2020 n. 118) e rifiuto di assoggettarmi ad un trattamento sperimentale per obbligo di legge oltretutto senza che si preveda nemmeno un indennizzo in mio favore in caso di effetti avversi e senza che il soggetto responsabile dell'inoculazione sia chiamato a rispondere dei reati di omicidio colposo o lesioni colpose laddove dal trattamento dovesse derivare un danno alla mia integrità fisica.
Faccio presente di sentirmi personalmente minacciato dalla decisione del governo della Repubblica Italiana di impormi un trattamento sulla cui pericolosità sussistono ragionevoli dubbi ed a tale proposito segue un elenco di effetti avversi dei vaccini riscontrati da Pfizer alla data del 28 febbraio 2021 e pubblicati nel documento denominato:
"5.3.6 CUMULATIVE ANALYSIS OF POST-AUTHORIZATION ADVERSE EVENT REPORTS OF PF-07302048 (BNT162B2) RECEIVED THROUGH 28-FEB-2021"
"APPENDIX 1. LIST OF ADVERSE EVENTS OF SPECIAL INTEREST
1p36 deletion syndrome;2-Hydroxyglutaric aciduria;5'nucleotidase increased; Acoustic neuritis; Acquired C1 inhibitor deficiency; Acquired epidermolysis bullosa; Acquired epileptic aphasia; Acute cutaneous lupus erythematosus; Acute disseminated encephalomyelitis; Acute encephalitis with refractory, repetitive partial seizures; Acute febrile neutrophilic dermatosis; Acute flaccid myelitis; Acute haemorrhagic leukoencephalitis; Acute haemorrhagic oedema of infancy; Acute kidney injury; Acute macular outer retinopathy; Acute motor axonal neuropathy; Acute motor-sensory axonal neuropathy; Acute myocardial infarction; Acute respiratory distress syndrome; Acute respiratory failure; Addison's disease; Administration site thrombosis; Administration site vasculitis; Adrenal thrombosis; Adverse event following immunisation; Ageusia; Agranulocytosis; Air embolism; Alanine aminotransferase abnormal; Alanine aminotransferase increased; Alcoholic seizure; Allergic bronchopulmonary mycosis; Allergic oedema; Alloimmune hepatitis; Alopecia areata; Alpers disease; Alveolar proteinosis; Ammonia abnormal; Ammonia increased; Amniotic cavity infection; Amygdalohippocampectomy; Amyloid arthropathy; Amyloidosis; Amyloidosis senile; Anaphylactic reaction; Anaphylactic shock; Anaphylactic transfusion reaction; Anaphylactoid reaction; Anaphylactoid shock; Anaphylactoid syndrome of pregnancy; Angioedema; Angiopathic neuropathy; Ankylosing spondylitis; Anosmia; Antiacetylcholine receptor antibody positive; Anti-actin antibody positive;Anti-aquaporin-4 antibody positive; Anti-basal ganglia antibody positive; Anti-cyclic citrullinated peptide antibody positive; Anti-epithelial antibody positive; Anti-erythrocyte antibody positive; Anti-exosome complex antibody positive; Anti-GAD antibody negative; Anti-GAD antibody positive; Anti-ganglioside antibody positive; Antigliadin antibody positive; Anti-glomerular basement membrane antibody positive; Anti-glomerular basement membrane disease; Anti-glycyl-tRNA synthetase antibody positive; Anti-HLA antibody test positive;Anti-IA2 antibody positive; Anti-insulin antibody increased; Anti-insulin antibody positive; Anti-insulin receptor antibody increased; Antiinsulin receptor antibody positive; Anti-interferon antibody negative; Anti-interferon antibody positive; Anti-islet cell antibody positive; Antimitochondrial antibody positive; Anti-muscle specific kinase antibody positive; Anti-myelin-associated glycoprotein antibodies positive; Anti-myelin-associated glycoprotein associated polyneuropathy; Antimyocardial antibody positive; Anti-neuronal antibody positive; Antineutrophil cytoplasmic antibody increased; Antineutrophil cytoplasmic antibody positive; Anti-neutrophil cytoplasmic antibody positive vasculitis; Anti-NMDA antibody positive; Antinuclear antibody increased; Antinuclear antibody positive; Antiphospholipid antibodies positive; Antiphospholipid syndrome; Anti-platelet antibody positive; Anti-prothrombin antibody positive; Antiribosomal P antibody positive; Anti-RNA polymerase III antibody positive; Anti-saccharomyces cerevisiae antibody test positive; Anti-sperm antibody positive; Anti-SRP antibody positive; Antisynthetase syndrome; Anti-thyroid antibody positive; Anti-transglutaminase antibody increased; Anti-VGCC antibody positive; Anti-VGKC antibody positive; Anti-vimentin antibody positive; Antiviral prophylaxis; Antiviral treatment; Anti-zinc transporter 8 antibody positive; Aortic embolus; Aortic thrombosis; Aortitis; Aplasia pure red cell; Aplastic anaemia; Application site thrombosis; Application site vasculitis; Arrhythmia; Arterial bypass occlusion; Arterial bypass thrombosis; Arterial thrombosis; Arteriovenous fistula thrombosis; Arteriovenous graft site stenosis; Arteriovenous graft thrombosis; Arteritis; Arteritis coronary; Arthralgia; Arthritis; Arthritis enteropathic; Ascites; Aseptic cavernous sinus thrombosis; Aspartate aminotransferase abnormal; Aspartate aminotransferase increased; Aspartate-glutamate-transporter deficiency; AST to platelet ratio index increased; AST/ALT ratio abnormal; Asthma; Asymptomatic COVID-19; Ataxia; Atheroembolism; Atonic seizures; Atrial thrombosis; Atrophic thyroiditis; Atypical benign partial epilepsy; Atypical pneumonia; Aura; Autoantibody positive; Autoimmune anaemia; Autoimmune aplastic anaemia; Autoimmune arthritis; Autoimmune blistering disease; Autoimmune cholangitis; Autoimmune colitis; Autoimmune demyelinating disease; Autoimmune dermatitis; Autoimmune disorder; Autoimmune encephalopathy; Autoimmune endocrine disorder; Autoimmune enteropathy; Autoimmune eye disorder; Autoimmune haemolytic anaemia; Autoimmune heparin-induced thrombocytopenia; Autoimmune hepatitis; Autoimmune hyperlipidaemia; Autoimmune hypothyroidism; Autoimmune inner ear disease; Autoimmune lung disease; Autoimmune lymphoproliferative syndrome; Autoimmune myocarditis; Autoimmune myositis; Autoimmune nephritis; Autoimmune neuropathy; Autoimmune neutropenia; Autoimmune pancreatitis; Autoimmune pancytopenia; Autoimmune pericarditis; Autoimmune retinopathy; Autoimmune thyroid disorder; Autoimmune thyroiditis; Autoimmune uveitis; Autoinflammation with infantile enterocolitis; Autoinflammatory disease; Automatism epileptic; Autonomic nervous system imbalance; Autonomic seizure; Axial spondyloarthritis; Axillary vein thrombosis; Axonal and demyelinating polyneuropathy; Axonal neuropathy; Bacterascites; Baltic myoclonic epilepsy; Band sensation; Basedow's disease; Basilar artery thrombosis; Basophilopenia; B-cell aplasia; Behcet's syndrome; Benign ethnic neutropenia; Benign familial neonatal convulsions; Benign familial pemphigus; Benign rolandic epilepsy; Beta-2 glycoprotein antibody positive; Bickerstaff's encephalitis; Bile output abnormal; Bile output decreased; Biliary ascites; Bilirubin conjugated abnormal; Bilirubin conjugated increased; Bilirubin urine present; Biopsy liver abnormal; Biotinidase deficiency; Birdshot chorioretinopathy; Blood alkaline phosphatase abnormal; Blood alkaline phosphatase increased; Blood bilirubin abnormal; Blood bilirubin increased; Blood bilirubin unconjugated increased; Blood cholinesterase abnormal; Blood cholinesterase decreased; Blood pressure decreased; Blood pressure diastolic decreased; Blood pressure systolic decreased; Blue toe syndrome; Brachiocephalic vein thrombosis; Brain stem embolism; Brain stem thrombosis; Bromosulphthalein test abnormal; Bronchial oedema; Bronchitis; Bronchitis mycoplasmal; Bronchitis viral; Bronchopulmonary aspergillosis allergic; Bronchospasm; Budd-Chiari syndrome; Bulbar palsy; Butterfly rash;C1q nephropathy; Caesarean section; Calcium embolism; Capillaritis; Caplan's syndrome; Cardiac amyloidosis; Cardiac arrest; Cardiac failure; Cardiac failure acute; Cardiac sarcoidosis; Cardiac ventricular thrombosis; Cardiogenic shock; Cardiolipin antibody positive; Cardiopulmonary failure; Cardio-respiratory arrest; Cardio-respiratory distress; Cardiovascular insufficiency; Carotid arterial embolus; Carotid artery thrombosis; Cataplexy; Catheter site thrombosis; Catheter site vasculitis; Cavernous sinus thrombosis; CDKL5 deficiency disorder; CEC syndrome; Cement embolism; Central nervous system lupus; Central nervous system vasculitis; Cerebellar artery thrombosis; Cerebellar embolism; Cerebral amyloid angiopathy; Cerebral arteritis; Cerebral artery embolism; Cerebral artery thrombosis; Cerebral gas embolism; Cerebral microembolism; Cerebral septic infarct; Cerebral thrombosis; Cerebral venous sinus thrombosis; Cerebral venous thrombosis; Cerebrospinal thrombotic tamponade; Cerebrovascular accident; Change in seizure presentation; Chest discomfort; Child-Pugh-Turcotte score abnormal; Child-Pugh-Turcotte score increased; Chillblains; Choking; Choking sensation; Cholangitis sclerosing; Chronic autoimmune glomerulonephritis; Chronic cutaneous lupus erythematosus; Chronic fatigue syndrome; Chronic gastritis; Chronic inflammatory demyelinating polyradiculoneuropathy; Chronic lymphocytic inflammation with pontine perivascular enhancement responsive to steroids; Chronic recurrent multifocal osteomyelitis; Chronic respiratory failure; Chronic spontaneous urticaria; Circulatory collapse; Circumoral oedema; Circumoral swelling; Clinically isolated syndrome; Clonic convulsion; Coeliac disease; Cogan's syndrome; Cold agglutinins positive; Cold type haemolytic anaemia; Colitis;Colitis erosive; Colitis herpes; Colitis microscopic; Colitis ulcerative; Collagen disorder; Collagen-vascular disease; Complement factor abnormal; Complement factor C1 decreased; Complement factor C2 decreased; Complement factor C3 decreased; Complement factor C4 decreased; Complement factor decreased; Computerised tomogram liver abnormal; Concentric sclerosis; Congenital anomaly; Congenital bilateral perisylvian syndrome; Congenital herpes simplex infection; Congenital myasthenic syndrome; Congenital varicella infection; Congestive hepatopathy; Convulsion in childhood; Convulsions local; Convulsive threshold lowered; Coombs positive haemolytic anaemia; Coronary artery disease; Coronary artery embolism; Coronary artery thrombosis; Coronary bypass thrombosis; Coronavirus infection; Coronavirus test; Coronavirus test negative; Coronavirus test positive; Corpus callosotomy; Cough; Cough variant asthma; COVID-19; COVID-19 immunisation; COVID-19 pneumonia; COVID-19 prophylaxis; COVID-19 treatment; Cranial nerve disorder; Cranial nerve palsies multiple; Cranial nerve paralysis; CREST syndrome; Crohn's disease; Cryofibrinogenaemia; Cryoglobulinaemia; CSF oligoclonal band present; CSWS syndrome; Cutaneous amyloidosis; Cutaneous lupus erythematosus; Cutaneous sarcoidosis; Cutaneous vasculitis; Cyanosis; Cyclic neutropenia; Cystitis interstitial; Cytokine release syndrome; Cytokine storm; De novo purine synthesis inhibitors associated acute inflammatory syndrome; Death neonatal; Deep vein thrombosis; Deep vein thrombosis postoperative; Deficiency of bile secretion; Deja vu; Demyelinating polyneuropathy; Demyelination; Dermatitis; Dermatitis bullous; Dermatitis herpetiformis; Dermatomyositis; Device embolisation; Device related thrombosis; Diabetes mellitus; Diabetic ketoacidosis; Diabetic mastopathy; Dialysis amyloidosis; Dialysis membrane reaction; Diastolic hypotension; Diffuse vasculitis; Digital pitting scar; Disseminated intravascular coagulation; Disseminated intravascular coagulation in newborn; Disseminated neonatal herpes simplex; Disseminated varicella; Disseminated varicella zoster vaccine virus infection; Disseminated varicella zoster virus infection; DNA antibody positive; Double cortex syndrome; Double stranded DNA antibody positive; Dreamy state; Dressler's syndrome; Drop attacks; Drug withdrawal convulsions; Dyspnoea; Early infantile epileptic encephalopathy with burst-suppression; Eclampsia; Eczema herpeticum; Embolia cutis medicamentosa; Embolic cerebellar infarction; Embolic cerebral infarction; Embolic pneumonia; Embolic stroke; Embolism; Embolism arterial; Embolism venous; Encephalitis; Encephalitis allergic; Encephalitis autoimmune; Encephalitis brain stem; Encephalitis haemorrhagic; Encephalitis periaxialis diffusa; Encephalitis post immunisation; Encephalomyelitis; Encephalopathy; Endocrine disorder; Endocrine ophthalmopathy; Endotracheal intubation; Enteritis; Enteritis leukopenic; Enterobacter pneumonia; Enterocolitis; Enteropathic spondylitis; Eosinopenia; Eosinophilic fasciitis; Eosinophilic granulomatosis with polyangiitis; Eosinophilic oesophagitis; Epidermolysis; Epilepsy; Epilepsy surgery; Epilepsy with myoclonic-atonic seizures; Epileptic aura; Epileptic psychosis; Erythema; Erythema induratum; Erythema multiforme; Erythema nodosum; Evans syndrome; Exanthema subitum; Expanded disability status scale score decreased; Expanded disability status scale score increased; Exposure to communicable disease; Exposure to SARS-CoV-2; Eye oedema; Eye pruritus; Eye swelling; Eyelid oedema; Face oedema; Facial paralysis; Facial paresis; Faciobrachial dystonic seizure; Fat embolism; Febrile convulsion; Febrile infection-related epilepsy syndrome; Febrile neutropenia; Felty's syndrome; Femoral artery embolism; Fibrillary glomerulonephritis; Fibromyalgia; Flushing; Foaming at mouth; Focal cortical resection; Focal dyscognitive seizures; Foetal distress syndrome; Foetal placental thrombosis; Foetor hepaticus; Foreign body embolism; Frontal lobe epilepsy; Fulminant type 1 diabetes mellitus; Galactose elimination capacity test abnormal; Galactose elimination capacity test decreased; Gamma-glutamyltransferase abnormal; Gamma-glutamyltransferase increased; Gastritis herpes; Gastrointestinal amyloidosis; Gelastic seizure; Generalised onset non-motor seizure; Generalised tonic-clonic seizure; Genital herpes; Genital herpes simplex; Genital herpes zoster; Giant cell arteritis; Glomerulonephritis; Glomerulonephritis membranoproliferative; Glomerulonephritis membranous; Glomerulonephritis rapidly progressive; Glossopharyngeal nerve paralysis; Glucose transporter type 1 deficiency syndrome; Glutamate dehydrogenase increased; Glycocholic acid increased; GM2 gangliosidosis; Goodpasture's syndrome; Graft thrombosis; Granulocytopenia; Granulocytopenia neonatal; Granulomatosis with polyangiitis; Granulomatous dermatitis; Grey matter heterotopia; Guanase increased; Guillain-Barre syndrome; Haemolytic anaemia; Haemophagocytic lymphohistiocytosis; Haemorrhage; Haemorrhagic ascites; Haemorrhagic disorder; Haemorrhagic pneumonia; Haemorrhagic varicella syndrome; Haemorrhagic vasculitis; Hantavirus pulmonary infection; Hashimoto's encephalopathy; Hashitoxicosis; Hemimegalencephaly; Henoch-Schonlein purpura; Henoch-Schonlein purpura nephritis; Hepaplastin abnormal; Hepaplastin decreased; Heparin-induced thrombocytopenia; Hepatic amyloidosis; Hepatic artery embolism; Hepatic artery flow decreased; Hepatic artery thrombosis; Hepatic enzyme abnormal; Hepatic enzyme decreased; Hepatic enzyme increased; Hepatic fibrosis marker abnormal; Hepatic fibrosis marker increased; Hepatic function abnormal; Hepatic hydrothorax; Hepatic hypertrophy; Hepatic hypoperfusion; Hepatic lymphocytic infiltration; Hepatic mass; Hepatic pain; Hepatic sequestration; Hepatic vascular resistance increased; Hepatic vascular thrombosis; Hepatic vein embolism; Hepatic vein thrombosis; Hepatic venous pressure gradient abnormal; Hepatic venous pressure gradient increased; Hepatitis; Hepatobiliary scan abnormal; Hepatomegaly; Hepatosplenomegaly; Hereditary angioedema with C1 esterase inhibitor deficiency; Herpes dermatitis; Herpes gestationis; Herpes oesophagitis; Herpes ophthalmic; Herpes pharyngitis; Herpes sepsis; Herpes simplex; Herpes simplex cervicitis; Herpes simplex colitis; Herpes simplex encephalitis; Herpes simplex gastritis; Herpes simplex hepatitis; Herpes simplex meningitis; Herpes simplex meningoencephalitis; Herpes simplex meningomyelitis; Herpes simplex necrotising retinopathy; Herpes simplex oesophagitis; Herpes simplex otitis externa; Herpes simplex pharyngitis; Herpes simplex pneumonia; Herpes simplex reactivation; Herpes simplex sepsis; Herpes simplex viraemia; Herpes simplex virus conjunctivitis neonatal; Herpes simplex visceral; Herpes virus infection; Herpes zoster; Herpes zoster cutaneous disseminated; Herpes zoster infection neurological; Herpes zoster meningitis; Herpes zoster meningoencephalitis; Herpes zoster meningomyelitis; Herpes zoster meningoradiculitis; Herpes zoster necrotising retinopathy; Herpes zoster oticus; Herpes zoster pharyngitis; Herpes zoster reactivation; Herpetic radiculopathy; Histone antibody positive; Hoigne's syndrome; Human herpesvirus 6 encephalitis; Human herpesvirus 6 infection; Human herpesvirus 6 infection reactivation; Human herpesvirus 7 infection; Human herpesvirus 8 infection; Hyperammonaemia; Hyperbilirubinaemia; Hypercholia; Hypergammaglobulinaemia benign monoclonal; Hyperglycaemic seizure; Hypersensitivity; Hypersensitivity vasculitis; Hyperthyroidism; Hypertransaminasaemia; Hyperventilation; Hypoalbuminaemia; Hypocalcaemic seizure; Hypogammaglobulinaemia; Hypoglossal nerve paralysis; Hypoglossal nerve paresis; Hypoglycaemic seizure; Hyponatraemic seizure; Hypotension; Hypotensive crisis; Hypothenar hammer syndrome; Hypothyroidism; Hypoxia; Idiopathic CD4 lymphocytopenia; Idiopathic generalised epilepsy; Idiopathic interstitial pneumonia; Idiopathic neutropenia; Idiopathic pulmonary fibrosis; IgA nephropathy;IgM nephropathy; IIIrd nerve paralysis;IIIrd nerve paresis; Iliac artery embolism; Immune thrombocytopenia; Immunemediated adverse reaction; Immune-mediated cholangitis; Immune-mediated cholestasis; Immune-mediated cytopenia; Immune-mediated encephalitis; Immune-mediated encephalopathy; Immune-mediated endocrinopathy; Immune-mediated enterocolitis; Immunemediated gastritis; Immune-mediated hepatic disorder; Immune-mediated hepatitis; Immunemediated hyperthyroidism; Immune-mediated hypothyroidism; Immune-mediated myocarditis; Immune-mediated myositis; Immune-mediated nephritis; Immune-mediated neuropathy; Immune-mediated pancreatitis; Immune-mediated pneumonitis; Immune-mediated renal disorder; Immune-mediated thyroiditis; Immune-mediated uveitis; Immunoglobulin G4 related disease; Immunoglobulins abnormal; Implant site thrombosis; Inclusion body myositis; Infantile genetic agranulocytosis; Infantile spasms; Infected vasculitis; Infective thrombosis; Inflammation; Inflammatory bowel disease; Infusion site thrombosis; Infusion site vasculitis; Injection site thrombosis; Injection site urticaria; Injection site vasculitis; Instillation site thrombosis; Insulin autoimmune syndrome; Interstitial granulomatous dermatitis; Interstitial lung disease; Intracardiac mass; Intracardiac thrombus; Intracranial pressure increased; Intrapericardial thrombosis; Intrinsic factor antibody abnormal; Intrinsic factor antibody positive; IPEX syndrome; Irregular breathing; IRVAN syndrome; IVth nerve paralysis; IVth nerve paresis; JC polyomavirus test positive; JC virus CSF test positive; Jeavons syndrome; Jugular vein embolism; Jugular vein thrombosis; Juvenile idiopathic arthritis; Juvenile myoclonic epilepsy; Juvenile polymyositis; Juvenile psoriatic arthritis; Juvenile spondyloarthritis; Kaposi sarcoma inflammatory cytokine syndrome; Kawasaki's disease; Kayser-Fleischer ring; Keratoderma blenorrhagica; Ketosisprone diabetes mellitus; Kounis syndrome; Lafora's myoclonic epilepsy; Lambl's excrescences; Laryngeal dyspnoea; Laryngeal oedema; Laryngeal rheumatoid arthritis; Laryngospasm; Laryngotracheal oedema; Latent autoimmune diabetes in adults; LE cells present; Lemierre syndrome; Lennox-Gastaut syndrome; Leucine aminopeptidase increased; Leukoencephalomyelitis; Leukoencephalopathy; Leukopenia; Leukopenia neonatal; Lewis-Sumner syndrome; Lhermitte's sign; Lichen planopilaris; Lichen planus; Lichen sclerosus; Limbic encephalitis; Linear IgA disease; Lip oedema; Lip swelling; Liver function test abnormal; Liver function test decreased; Liver function test increased; Liver induration; Liver injury; Liver iron concentration abnormal; Liver iron concentration increased; Liver opacity; Liver palpable; Liver sarcoidosis; Liver scan abnormal; Liver tenderness; Low birth weight baby; Lower respiratory tract herpes infection; Lower respiratory tract infection; Lower respiratory tract infection viral; Lung abscess; Lupoid hepatic cirrhosis; Lupus cystitis; Lupus encephalitis; Lupus endocarditis; Lupus enteritis; Lupus hepatitis; Lupus myocarditis; Lupus myositis; Lupus nephritis; Lupus pancreatitis; Lupus pleurisy; Lupus pneumonitis; Lupus vasculitis; Lupus-like syndrome; Lymphocytic hypophysitis; Lymphocytopenia neonatal; Lymphopenia; MAGIC syndrome; Magnetic resonance imaging liver abnormal; Magnetic resonance proton density fat fraction measurement; Mahler sign; Manufacturing laboratory analytical testing issue; Manufacturing materials issue; Manufacturing production issue; Marburg's variant multiple sclerosis; Marchiafava-Bignami disease; Marine Lenhart syndrome; Mastocytic enterocolitis; Maternal exposure during pregnancy; Medical device site thrombosis; Medical device site vasculitis; MELAS syndrome; Meningitis; Meningitis aseptic; Meningitis herpes; Meningoencephalitis herpes simplex neonatal; Meningoencephalitis herpetic; Meningomyelitis herpes; MERS-CoV test; MERS-CoV test negative; MERS-CoV test positive; Mesangioproliferative glomerulonephritis; Mesenteric artery embolism; Mesenteric artery thrombosis; Mesenteric vein thrombosis; Metapneumovirus infection; Metastatic cutaneous Crohn's disease; Metastatic pulmonary embolism; Microangiopathy; Microembolism; Microscopic polyangiitis; Middle East respiratory syndrome; Migraine-triggered seizure; Miliary pneumonia; Miller Fisher syndrome; Mitochondrial aspartate aminotransferase increased; Mixed connective tissue disease; Model for end stage liver disease score abnormal; Model for end stage liver disease score increased; Molar ratio of total branched-chain amino acid to tyrosine; Molybdenum cofactor deficiency; Monocytopenia; Mononeuritis; Mononeuropathy multiplex; Morphoea; Morvan syndrome; Mouth swelling; Moyamoya disease; Multifocal motor neuropathy; Multiple organ dysfunction syndrome; Multiple sclerosis; Multiple sclerosis relapse; Multiple sclerosis relapse prophylaxis; Multiple subpial transection; Multisystem inflammatory syndrome in children; Muscular sarcoidosis; Myasthenia gravis; Myasthenia gravis crisis; Myasthenia gravis neonatal; Myasthenic syndrome; Myelitis; Myelitis transverse; Myocardial infarction; Myocarditis; Myocarditis post infection; Myoclonic epilepsy; Myoclonic epilepsy and ragged-red fibres; Myokymia; Myositis; Narcolepsy; Nasal herpes; Nasal obstruction; Necrotising herpetic retinopathy; Neonatal Crohn's disease; Neonatal epileptic seizure; Neonatal lupus erythematosus; Neonatal mucocutaneous herpes simplex; Neonatal pneumonia; Neonatal seizure; Nephritis; Nephrogenic systemic fibrosis; Neuralgic amyotrophy; Neuritis; Neuritis cranial; Neuromyelitis optica pseudo relapse; Neuromyelitis optica spectrum disorder; Neuromyotonia; Neuronal neuropathy; Neuropathy peripheral; Neuropathy, ataxia, retinitis pigmentosa syndrome; Neuropsychiatric lupus; Neurosarcoidosis; Neutropenia; Neutropenia neonatal; Neutropenic colitis; Neutropenic infection; Neutropenic sepsis; Nodular rash; Nodular vasculitis; Noninfectious myelitis; Noninfective encephalitis; Noninfective encephalomyelitis; Noninfective oophoritis; Obstetrical pulmonary embolism; Occupational exposure to communicable disease; Occupational exposure to SARS-CoV-2; Ocular hyperaemia; Ocular myasthenia; Ocular pemphigoid; Ocular sarcoidosis; Ocular vasculitis; Oculofacial paralysis; Oedema; Oedema blister; Oedema due to hepatic disease; Oedema mouth; Oesophageal achalasia; Ophthalmic artery thrombosis; Ophthalmic herpes simplex; Ophthalmic herpes zoster; Ophthalmic vein thrombosis; Optic neuritis; Optic neuropathy; Optic perineuritis; Oral herpes; Oral lichen planus; Oropharyngeal oedema; Oropharyngeal spasm; Oropharyngeal swelling; Osmotic demyelination syndrome; Ovarian vein thrombosis; Overlap syndrome; Paediatric autoimmune neuropsychiatric disorders associated with streptococcal infection; Paget-Schroetter syndrome; Palindromic rheumatism; Palisaded neutrophilic granulomatous dermatitis; Palmoplantar keratoderma; Palpable purpura; Pancreatitis; Panencephalitis; Papillophlebitis; Paracancerous pneumonia; Paradoxical embolism; Parainfluenzae viral laryngotracheobronchitis; Paraneoplastic dermatomyositis; Paraneoplastic pemphigus; Paraneoplastic thrombosis; Paresis cranial nerve; Parietal cell antibody positive; Paroxysmal nocturnal haemoglobinuria; Partial seizures; Partial seizures with secondary generalisation; Patient isolation; Pelvic venous thrombosis; Pemphigoid; Pemphigus; Penile vein thrombosis; Pericarditis; Pericarditis lupus; Perihepatic discomfort; Periorbital oedema; Periorbital swelling; Peripheral artery thrombosis; Peripheral embolism; Peripheral ischaemia; Peripheral vein thrombus extension; Periportal oedema; Peritoneal fluid protein abnormal; Peritoneal fluid protein decreased; Peritoneal fluid protein increased; Peritonitis lupus; Pernicious anaemia; Petit mal epilepsy; Pharyngeal oedema; Pharyngeal swelling; Pityriasis lichenoides et varioliformis acuta; Placenta praevia; Pleuroparenchymal fibroelastosis; Pneumobilia; Pneumonia; Pneumonia adenoviral; Pneumonia cytomegaloviral; Pneumonia herpes viral; Pneumonia influenzal; Pneumonia measles; Pneumonia mycoplasmal; Pneumonia necrotising; Pneumonia parainfluenzae viral; Pneumonia respiratory syncytial viral; Pneumonia viral; POEMS syndrome; Polyarteritis nodosa; Polyarthritis; Polychondritis; Polyglandular autoimmune syndrome type I; Polyglandular autoimmune syndrome type II; Polyglandular autoimmune syndrome type III; Polyglandular disorder; Polymicrogyria; Polymyalgia rheumatica; Polymyositis; Polyneuropathy; Polyneuropathy idiopathic progressive; Portal pyaemia; Portal vein embolism; Portal vein flow decreased; Portal vein pressure increased; Portal vein thrombosis; Portosplenomesenteric venous thrombosis; Post procedural hypotension; Post procedural pneumonia; Post procedural pulmonary embolism; Post stroke epilepsy; Post stroke seizure; Post thrombotic retinopathy; Post thrombotic syndrome; Post viral fatigue syndrome; Postictal headache; Postictal paralysis; Postictal psychosis; Postictal state; Postoperative respiratory distress; Postoperative respiratory failure; Postoperative thrombosis; Postpartum thrombosis; Postpartum venous thrombosis; Postpericardiotomy syndrome; Post-traumatic epilepsy; Postural orthostatic tachycardia syndrome; Precerebral artery thrombosis; Pre-eclampsia; Preictal state; Premature labour; Premature menopause; Primary amyloidosis; Primary biliary cholangitis; Primary progressive multiple sclerosis; Procedural shock; Proctitis herpes; Proctitis ulcerative; Product availability issue; Product distribution issue; Product supply issue; Progressive facial hemiatrophy; Progressive multifocal leukoencephalopathy; Progressive multiple sclerosis; Progressive relapsing multiple sclerosis; Prosthetic cardiac valve thrombosis; Pruritus; Pruritus allergic; Pseudovasculitis; Psoriasis; Psoriatic arthropathy; Pulmonary amyloidosis; Pulmonary artery thrombosis; Pulmonary embolism; Pulmonary fibrosis; Pulmonary haemorrhage; Pulmonary microemboli; Pulmonary oil microembolism; Pulmonary renal syndrome; Pulmonary sarcoidosis; Pulmonary sepsis; Pulmonary thrombosis; Pulmonary tumour thrombotic microangiopathy; Pulmonary vasculitis; Pulmonary veno-occlusive disease; Pulmonary venous thrombosis; Pyoderma gangrenosum; Pyostomatitis vegetans; Pyrexia; Quarantine; Radiation leukopenia; Radiculitis brachial; Radiologically isolated syndrome; Rash; Rash erythematous; Rash pruritic; Rasmussen encephalitis; Raynaud's phenomenon; Reactive capillary endothelial proliferation; Relapsing multiple sclerosis; Relapsing-remitting multiple sclerosis; Renal amyloidosis; Renal arteritis; Renal artery thrombosis; Renal embolism; Renal failure; Renal vascular thrombosis; Renal vasculitis; Renal vein embolism; Renal vein thrombosis; Respiratory arrest; Respiratory disorder; Respiratory distress; Respiratory failure; Respiratory paralysis; Respiratory syncytial virus bronchiolitis; Respiratory syncytial virus bronchitis; Retinal artery embolism; Retinal artery occlusion; Retinal artery thrombosis; Retinal vascular thrombosis; Retinal vasculitis; Retinal vein occlusion; Retinal vein thrombosis; Retinol binding protein decreased; Retinopathy; Retrograde portal vein flow; Retroperitoneal fibrosis; Reversible airways obstruction; Reynold's syndrome; Rheumatic brain disease; Rheumatic disorder; Rheumatoid arthritis; Rheumatoid factor increased; Rheumatoid factor positive; Rheumatoid factor quantitative increased; Rheumatoid lung; Rheumatoid neutrophilic dermatosis; Rheumatoid nodule; Rheumatoid nodule removal; Rheumatoid scleritis; Rheumatoid vasculitis; Saccadic eye movement; SAPHO syndrome; Sarcoidosis; SARS-CoV-1 test; SARS-CoV-1 test negative; SARS-CoV-1 test positive; SARS-CoV-2 antibody test; SARS-CoV-2 antibody test negative; SARS-CoV-2 antibody test positive; SARS-CoV-2 carrier; SARS-CoV-2 sepsis; SARS-CoV-2 test; SARSCoV-2 test false negative; SARS-CoV-2 test false positive; SARS-CoV-2 test negative; SARSCoV-2 test positive; SARS-CoV-2 viraemia; Satoyoshi syndrome; Schizencephaly; Scleritis; Sclerodactylia; Scleroderma; Scleroderma associated digital ulcer; Scleroderma renal crisis; Scleroderma-like reaction; Secondary amyloidosis; Secondary cerebellar degeneration; Secondary progressive multiple sclerosis; Segmented hyalinising vasculitis; Seizure; Seizure anoxic; Seizure cluster; Seizure like phenomena; Seizure prophylaxis; Sensation of foreign body; Septic embolus; Septic pulmonary embolism; Severe acute respiratory syndrome; Severe myoclonic epilepsy of infancy; Shock; Shock symptom; Shrinking lung syndrome; Shunt thrombosis; Silent thyroiditis; Simple partial seizures; Sjogren's syndrome; Skin swelling; SLE arthritis; Smooth muscle antibody positive; Sneezing; Spinal artery embolism; Spinal artery thrombosis; Splenic artery thrombosis; Splenic embolism; Splenic thrombosis; Splenic vein thrombosis; Spondylitis; Spondyloarthropathy; Spontaneous heparin-induced thrombocytopenia syndrome; Status epilepticus; Stevens-Johnson syndrome; Stiff leg syndrome; Stiff person syndrome; Stillbirth; Still's disease; Stoma site thrombosis; Stoma site vasculitis; Stress cardiomyopathy; Stridor; Subacute cutaneous lupus erythematosus; Subacute endocarditis; Subacute inflammatory demyelinating polyneuropathy; Subclavian artery embolism; Subclavian artery thrombosis; Subclavian vein thrombosis; Sudden unexplained death in epilepsy; Superior sagittal sinus thrombosis; Susac's syndrome; Suspected COVID-19; Swelling;Swelling face; Swelling of eyelid; Swollen tongue; Sympathetic ophthalmia; Systemic lupus erythematosus; Systemic lupus erythematosus disease activity index abnormal; Systemic lupus erythematosus disease activity index decreased; Systemic lupus erythematosus disease activity index increased; Systemic lupus erythematosus rash; Systemic scleroderma; Systemic sclerosis pulmonary; Tachycardia; Tachypnoea; Takayasu's arteritis; Temporal lobe epilepsy; Terminal ileitis; Testicular autoimmunity; Throat tightness; Thromboangiitis obliterans; Thrombocytopenia; Thrombocytopenic purpura; Thrombophlebitis; Thrombophlebitis migrans; Thrombophlebitis neonatal; Thrombophlebitis septic; Thrombophlebitis superficial; Thromboplastin antibody positive; Thrombosis; Thrombosis corpora cavernosa; Thrombosis in device; Thrombosis mesenteric vessel; Thrombotic cerebral infarction; Thrombotic microangiopathy; Thrombotic stroke; Thrombotic thrombocytopenic purpura; Thyroid disorder; Thyroid stimulating immunoglobulin increased; Thyroiditis; Tongue amyloidosis; Tongue biting; Tongue oedema; Tonic clonic movements; Tonic convulsion; Tonic posturing; Topectomy; Total bile acids increased; Toxic epidermal necrolysis; Toxic leukoencephalopathy; Toxic oil syndrome; Tracheal obstruction; Tracheal oedema; Tracheobronchitis; Tracheobronchitis mycoplasmal; Tracheobronchitis viral; Transaminases abnormal; Transaminases increased; Transfusion-related alloimmune neutropenia; Transient epileptic amnesia; Transverse sinus thrombosis; Trigeminal nerve paresis; Trigeminal neuralgia; Trigeminal palsy; Truncus coeliacus thrombosis; Tuberous sclerosis complex; Tubulointerstitial nephritis and uveitis syndrome; Tumefactive multiple sclerosis; Tumour embolism; Tumour thrombosis; Type 1 diabetes mellitus; Type I hypersensitivity; Type III immune complex mediated reaction; Uhthoff's phenomenon; Ulcerative keratitis; Ultrasound liver abnormal; Umbilical cord thrombosis; Uncinate fits; Undifferentiated connective tissue disease; Upper airway obstruction; Urine bilirubin increased; Urobilinogen urine decreased; Urobilinogen urine increased; Urticaria; Urticaria papular; Urticarial vasculitis; Uterine rupture; Uveitis; Vaccination site thrombosis; Vaccination site vasculitis; Vagus nerve paralysis; Varicella; Varicella keratitis; Varicella post vaccine; Varicella zoster gastritis; Varicella zoster oesophagitis; Varicella zoster pneumonia; Varicella zoster sepsis; Varicella zoster virus infection; Vasa praevia; Vascular graft thrombosis; Vascular pseudoaneurysm thrombosis; Vascular purpura; Vascular stent thrombosis; Vasculitic rash; Vasculitic ulcer; Vasculitis; Vasculitis gastrointestinal; Vasculitis necrotising; Vena cava embolism; Vena cava thrombosis; Venous intravasation; Venous recanalisation; Venous thrombosis; Venous thrombosis in pregnancy; Venous thrombosis limb; Venous thrombosis neonatal; Vertebral artery thrombosis; Vessel puncture site thrombosis; Visceral venous thrombosis; VIth nerve paralysis; VIth nerve paresis; Vitiligo; Vocal cord paralysis; Vocal cord paresis; Vogt-Koyanagi-Harada disease; Warm type haemolytic anaemia; Wheezing; White nipple sign; XIth nerve paralysis; X-ray hepatobiliary abnormal; Young's syndrome; Zika virus associated Guillain Barre syndrome."
In relazione a tutte queste reazioni avverse chiedo specifiche informazioni in relazione agli studi compiuti dal Ministero della Salute al fine di escludere nel mio caso specifico che le stesse possano riguardare la mia persona.
Faccio presente che ai sensi delle sentenze della Corte costituzionale n. 307 del 22 giugno 1990 e n. 258 del 23 giugno 1994: "la legge impositiva di un trattamento sanitario non è incompatibile con l'art. 32 Cost.:
a) "se il trattamento sia diretto non solo a migliorare o a preservare lo stato di salute di chi vi è assoggettato, ma anche a preservare lo stato di salute degli altri, giacché è proprio tale ulteriore scopo, attinente alla salute come interesse della collettività, a giustificare la compressione di quella autodeterminazione dell'uomo che inerisce al diritto di ciascuno alla salute in quanto diritto fondamentale (cfr. sent. n. 307 del 1990);
b) se vi sia "la previsione che esso non incida negativamente sullo stato di salute di colui che vi è assoggettato, salvo che per quelle sole conseguenze, che, per la loro temporaneità e scarsa entità, appaiano normali di ogni intervento sanitario e, pertanto, tollerabili" (ivi);
c) se nell'ipotesi di danno ulteriore alla salute del soggetto sottoposto al trattamento obbligatorio - ivi compresa la malattia contratta per contagio causato da vaccinazione profilattica - sia prevista comunque la corresponsione di una "equa indennità" in favore del danneggiato (cfr. sent. n. 307 del 1992 cit. e v. ora legge n. 210 del 1992). E ciò a prescindere dalla parallela tutela risarcitoria, la quale "trova applicazione tutte le volte che le concrete forme di attuazione della legge impositiva del trattamento o di esecuzione materiale di esso non siano accompagnate dalle cautele o condotte secondo le modalità che lo stato delle conoscenze scientifiche e l'arte prescrivono in relazione alla sua natura" (sulla base dei titoli soggettivi di imputazione e con gli effetti risarcitori pieni previsti dall'art. 2043 c.c.: sent. n. 307 del 1990 cit."
L'obbligo vaccinale di cui agli articoli 4, 4 bis, 4 quater e 4 sexies del decreto-legge 44/2021 viola chiaramente i principi in materia di trattamenti sanitari obbligatori delineati dalla Corte costituzionale e chiedo in proposito dettagliate informazioni con particolare riferimento alla questione circa la "normalità" e "tollerabilità" degli effetti avversi sopra analiticamente indicati nonché circa la "normalità" e "tollerabilità" della morte.
Da ultimo l'acquisizione dei miei dati vaccinali, avvenuta senza il mio consenso costituisce violazione del Regolamento UE 679/2016 e del d.lgs. 196/2003 poiché manca la base giuridica per il trattamento dei dati in considerazione della natura illegale della disciplina in materia di obbligo vaccinale che viola l'art. 3, comma 2 della Carta dei Diritti Fondamentali dell'Unione Europea in forza del quale:
Nell'ambito della medicina e della biologia devono essere in particolare rispettati: - il consenso libero e informato della persona interessata, secondo le modalità definite dalla legge".
Il tentativo di impormi la vaccinazione sotto la minaccia, in difetto, di subire una sanzione amministrativa ha rilevanza penale, come rilevato, sotto il profilo dei reati di tentata violenza privata e tentata estorsione, reati che mi riservo di denunciare alla competente Procura della Repubblica affinché svolte le opportune indagini eserciti l'azione penale nei confronti dei responsabili del reato non senza sottolineare che ai sensi dell'art. 331 c.p.p. i destinatari della presente hanno l'obbligo di denuncia in quanto pubblici ufficiali.
Distinti saluti
Firma __________________________________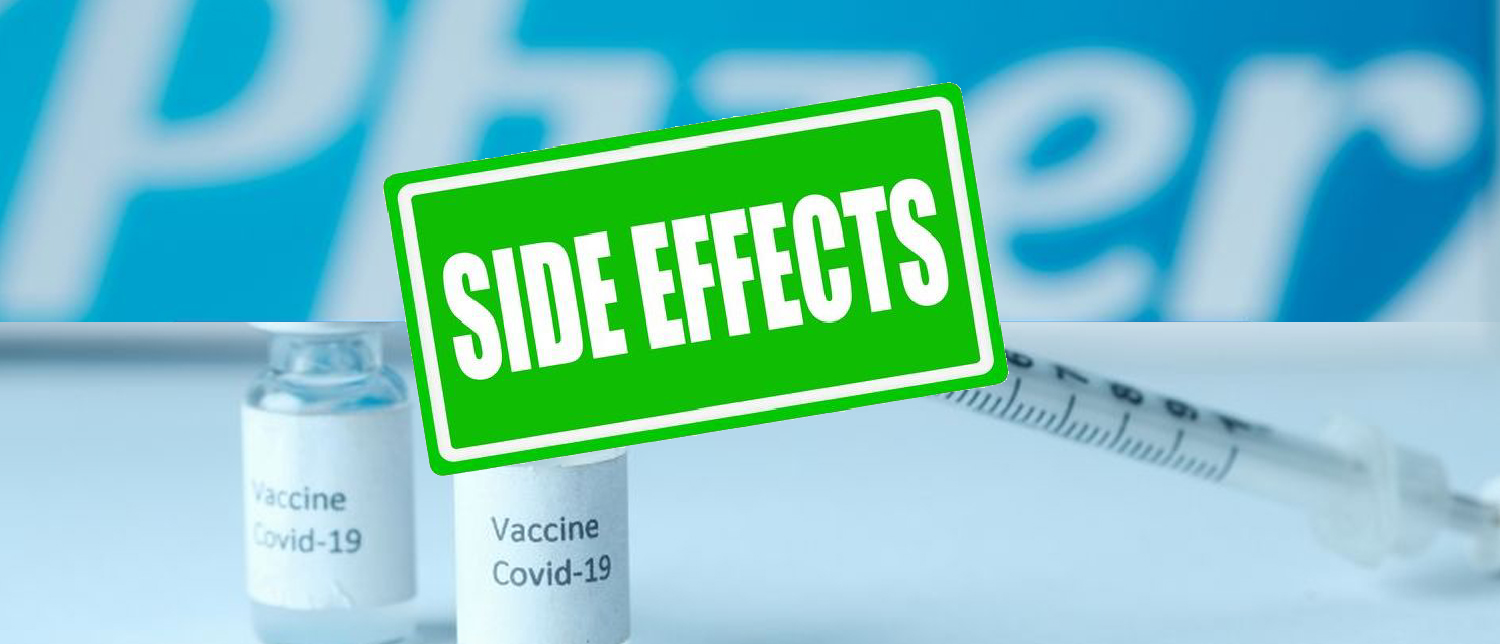 Maurizio Seby Bartolini
Direttore Responsabile
* * * * * *all rights reserved unauthorized copying reproduction* * * * * *
Collegato a Truman TV International: https://www.radiotruman.tv/canali/truman-tv-international.html
Rubrica di Informazione ed Intrattenimento del Direttore Responsabile Maurizio Bartolini
Pour info et communications: Questo indirizzo email è protetto dagli spambots. È necessario abilitare JavaScript per vederlo. - Questo indirizzo email è protetto dagli spambots. È necessario abilitare JavaScript per vederlo.
WhatsApp: 329 62 37 408
Ph. et assemblage: Jimmy Olsen
New VideoGram - 44, boulevard d'Italie - Principauté De Monaco
Editore contenuti e prodotti mediatici, televisivi e radiofonici Truman TV e Truman Journal
CEO - Christine Montepilli
* * * * * *